Federal Benefits Membership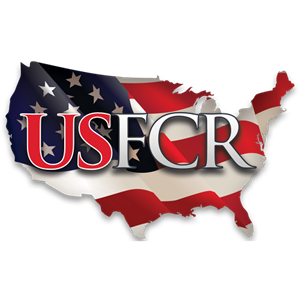 Get instant access to TSP recommendations from experienced advisors who take in consideration today's economy to forecast a better future for your federal investments. The membership pays for itself!
Save thousands by understanding the coordination of your federal benefits through easy to learn online tutorials. Understand the federal benefits package today to have a better tomorrow.
Get the inside scoop on popular topics regarding all federal agencies and how they impact the federal employee.
One-on-one benefits review with an experienced representative who will propose strategies to most effectively utilize your current benefits package. Meeting includes forecasting your retirement income, updating federal beneficiaries, TSP guidance, and more.
Federal Benefits Service was created by Federal Employees Retirement Services (FERS), which provides educational training to Federal Employees helping them to understand their federal benefits and how to avoid some of the significant problems that can arise in retirement. The United States government provides one of the best benefit packages, whose benefits are available to over 3 million federal employees across our nation.
In our experience, the federal population has been grossly neglected when it comes to education and advice on their benefits. Our mission is to help each and every Federal Employee gain the knowledge they need to make the right financial decisions that allow them to work and retire at the highest possible levels. We serve the federal employee by helping them organize their federal and retirement benefits to meet their financial goals.
Federal Employees Retirement Services is a registered "Verified Vendor" for the Federal Government. Federal contractor status can be verified using CAGE code or DUNS code on the System for Award Management website.
CAGE # 80GF6
DUNS # 080971
Federal Benefits Service is great! They really know their stuff. They made things more understandable and helped me get my finances in order to retire in 10 years and have 80-90% of my current income, thanks for the information and links to get started! if you need help getting started check with Federal Benefits Service!
I am a veteran currently working for the US Postal Service. My planning for retirement required Federal Benefits Service expertise and knowledge for government employees. Their powere point presentation gave me the edge i needed to get prepared for my future. Their straight forward approach in the field of government Thrift Savings Plan (TSP), Social Security, Stocks & Bonds Savings, etc! I am moving in the right direction to retirement and i highly recommend Federal Benefits Service to all federal employees, to get you prepared for your future! Priceless information awaits you!
I attended the benefit planning seminar and it was very enlightening. Federal Benefits Service was very knowledgeable about all the material discussed. I implore more federal employees to subscribe if you haven't and allow Federal Benefits Service to inform you of your opportunities.